What are HOA Fees?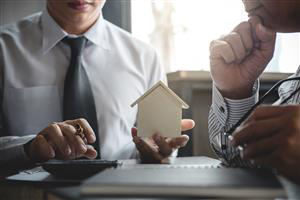 When you bought your home in an HOA or community association you became part of a common interest development. As a result, you're required to share the costs of maintaining and operating your community's common areas, systems equipment and shared amenities – and let's face it, smooth operations and an inviting appearance go a long way towards enhancing property values. These services are covered by your homeowners' association fees, which each unit owner must pay. Payments are paid monthly, annually, semi-annually or quarterly, depending on your community.
HOA fees (also known in some markets as "assessments" or "maintenance fees") are set by the Board of Directors, who determine each owner's share based on projected annual expenses. Board members do not profit from HOA fees; they are homeowners just like you and obligated to pay them like all owners.
While you know you must pay a monthly association fee, do you know what this money is used for? Each association has its own unique rules and policies, so it's important that you read your community's covenants, conditions and restrictions (CC&Rs) and bylaws to find out the specifics.
Curious on where your HOA fees go?
Ongoing maintenance and repairs.
Lawn care and landscaping
Snow removal
Water, plumbing and sewage systems
A/C and heating systems
Electric system and lighting
Sanitation system
Trash removal
Security system and gates
Elevator system
Cleaning, painting and upkeep of exteriors and common areas, such as hallway walls, carpeting, clubhouse, etc.
Pest control
Repairs of roofs, interior roads, pipes, elevators, etc. due to age, weather conditions or other damage
Maintenance of shared amenities, such as pool, fitness equipment, clubhouse, etc.
Front desk and concierge services
Cable TV and Internet
Insurance policies.
Your association must purchase a master insurance policy to protect your community's building structures, exteriors and community property against damage, plus other riders and add-ons as required by your community's location, property type and other needs. Remember, however, that you this insurance doesn't replace the need to carry your own homeowner's policy.
Utility payments.
Homeowners associations cover the costs of electricity, lighting, water, heating, air conditioning, etc. for all of the community's common areas.
Reserve funds.
Fiscally sound HOAs allocate a portion of their dues to a special long-term reserve account to cover planned and budgeted renovations or repairs that do not occur on a regular basis, like repaving interior roads or replacing elevator machinery. If the reserve fund is not large enough to cover these expenses, your homeowners association will levy a special assessment to make up the difference – an additional fee you must pay.
Contingency funds.
This money is automatically set aside each month to cover unforeseen community expenses and emergencies.
Personnel.
If your community employs its own management, maintenance and janitorial staffs, a portion of HOA fees is used to cover their salaries and benefits.
Professional property management.
To ensure their community's ongoing operations and financial stability, many homeowners associations enlist the services of professional community association management companies – and their fees are covered by HOA dues. A professional community management company will effectively implement the policies set by the Board and provide full-service management services that add value and enhance residents' lifestyles.
There is another benefit to living in a common interest community and paying HOA fees – the ability to use and enjoy community amenities you may not be able to purchase and maintain on your own, like a swimming pool, tennis courts or walking trails. In addition, depending on your community, you may no longer have to pay separately for lawn maintenance, snow removal, cable TV, electricity and other services, which can add up.
So while some people may consider HOA fees an unnecessary expense, they're actually very necessary to enhance your lifestyle and keep your community clean, safe, beautiful and financially stable – and that's what helps protect your property values.