Tenant Support & Service
Welcome to HomeRiver Group® Fort Myers/Cape Coral's Tenant portal designed especially for our tenant guests! Whether you are moving into your new home with questions regarding rental payments, move-in or are an existing tenant learning how to submit a maintenance request, we have you covered. And don't forget our 24/7 helpline to speak with an advisor or your dedicated HomeRiver Group Fort Myers/Cape Coral Account Manager to discuss any issue with your rental property.

Submit a Maintenance Request
Log into your Tenant Portal to submit repair requests conveniently online.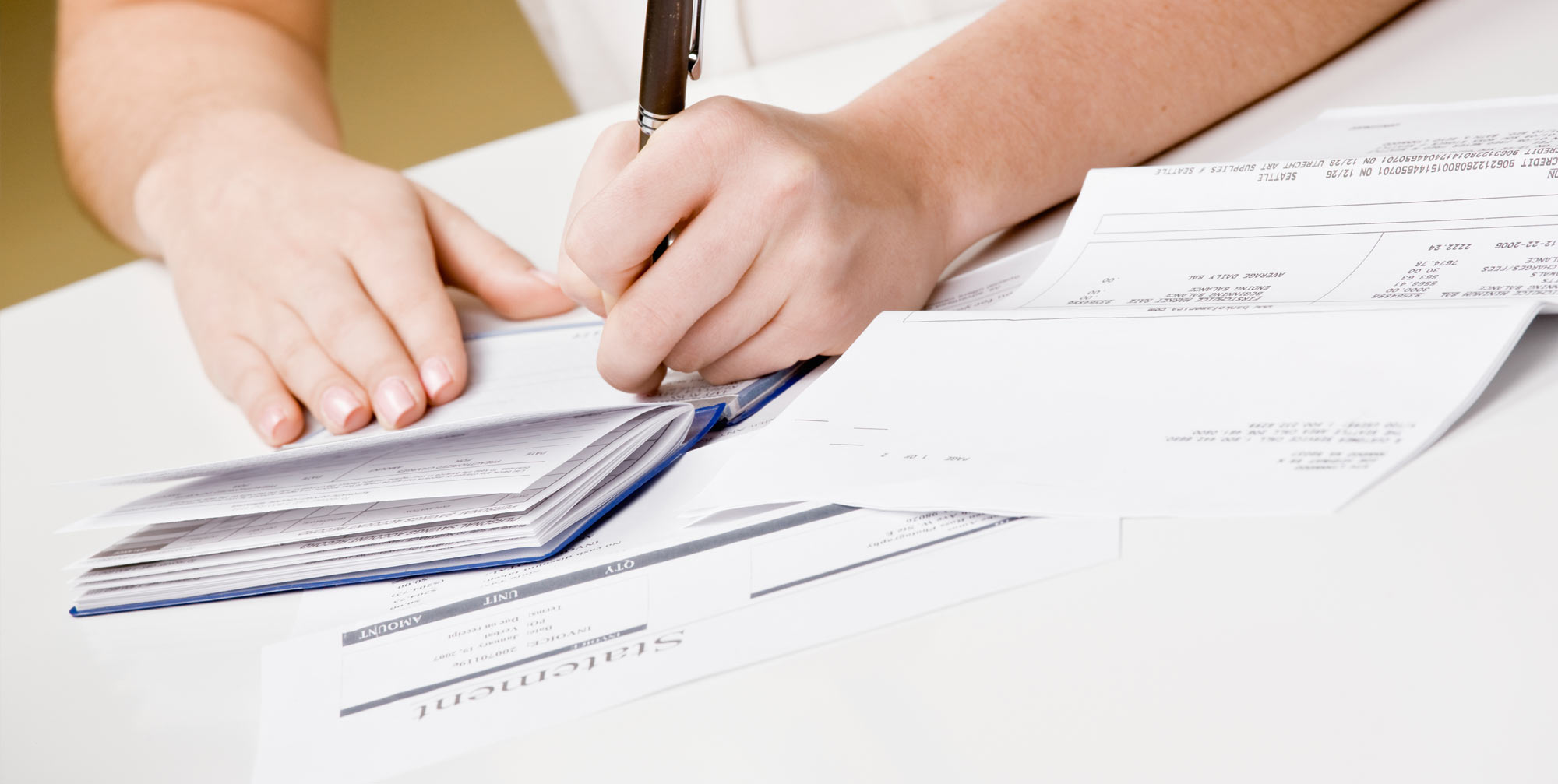 CASH + CHECK PAYMENTS MADE SAFE AND CONVENIENT
---
Paying Your Rent is Easy
We offer you fast, safe and convenient options to pay rent. Whether you prefer to pay online or make cash payments we have the solution.
HOW TO PAY WITH CASH
LOG IN TO YOUR PORTAL

Click on the "My Payments" tab and select the "Pay Your Rent With Cash" option.

OBTAIN YOUR MOBILE VOUCHER

Verify the payment amount and click "Cash Payment Voucher" Your voucher will be created with an option for mobile or print.

LOCATE A RETAIL LOCATION THAT ACCEPTS VOUCHERS

Find the nearest participating retailer by entering your zip code. Over 24,000 retail locations including Walmart accept voucher rental payments.

PAY RENT AT A PARTICIPATING RETAILER

Take the voucher to any participating retailer such as Walmart and present to the cashier.

AUTOMATIC PAYMENT POSTING

Once your voucher is redeemed and verified by the retailer, payment is automatically posted to your ledger.
or
HOW TO PAY WITH CHECK
LOG IN TO YOUR PORTAL

Log in to your Tenant Portal.

CLICK MY PAYMENTS

Click 'My Payments' and then select 'Payment Accounts' from the drop down menu.

PAYMENT INFORMATION

To update or change payment account information, click the 'Delete User Added Image' button and then click the 'Add Payment Account' button.

SELECT PAYMENT METHOD

Select eCheck as the payment method.

ROUTING NUMBER VERIFICATION

The routing number will be verified. Please make sure you have entered the correct account number to avoid a returned check.
Tenant FAQ
Viewing & Applying For Our Properties

How do I view one of your properties?

Simply visit our

RENTALS

page, view our available properties for rent and contact the listing agent who will show the property. All our properties are listed and shown by licensed real estate agents.

How do I fill an application for one of your properties?

Visit our

RENTALS

page, find the home you want to rent and click the "apply now" button. All our applications are completed on line. Please make sure you complete accurately. If for some reason you are missing some information, we will contact you and request these items. Please keep in mind we cannot submit your application until all necessary documents are provided.

Moving In

Can I move in early?

Access it typically given to you on the start date of your lease. If the property is ready for an early move-in, we will provide you with the access. Please keep in mind you will responsible for any addition rent that will be due prior to move-in. If you need early access your account manager can help walk you through the process.

How do I get access to the property?

Your property manager will provide you with a code to our lockbox on the property. Simply enter the code and the key will be inside the lockbox. That is your key, no need to leave the key we have extras. Please remember we are not permitted to provide with access until all move-in funds are paid.

Am I required to put utilities in my name prior to occupancy?

Typically, you will be responsible for utilities water, gas, and electric service. If you have any questions on what utilities you need to place in your name, please contact your Account Manager for details. We know moving is hard enough. The last thing you remember to do is switching utilities. This process can also be confusing and time-consuming. We provide all our tenants with a free utility concierge service called Citizen Home Solutions. They will assist you with setting up your utilities, as well as other services such as cable, internet, home security, etc. Simply contact your account manager to get more information about this service.

Paying Rent

How do I pay my rent?

We take pride in providing you with multiple ways to pay your rent. Simple log-in your online portal and pay online via ACH. You can set this up as a recurring payment that will be paid the same day each month or you can make one-time payment. In addition, you can download or print a voucher and take your payment to Wal-Market or 100's of other retail locations to pay your rent. We do not accept credit card payments and are unable to accept your rent at our office. All rent must be paid through your online portal or at any of the 100's of retail locations.

Can I make a partial rent payment?

We do not permit any partial rent payments. All rent must be paid in full each month. If you do not agree with the charges on your ledger our account managers will be happy to work with you on your account.

When is rent considered late?

Your rent is considered late after the 3rd day of each month. Late fees will be posted to your account accordingly. We can from time to time waive a late fee if you have run into in obstacle in paying your rent timely. If you feel your rent is going to be late, the best thing to do is to contact your account manager in advance.

I had trouble logging into the portal and now my rent is late?

If for any reason you are having problems logging in to pay your rent online, please contact your account manager immediately. Our account managers can quickly help you correct the problem. We offer many options for paying rent, including payment at 100's of retail locations.

Can you waive the late fee?

Yes, on occasion we can waive a late fee for you if your rental payment is received late. Habitual late payers will not receive any late fee waivers. It is always best to notify us prior to your rent being late. Being proactive is always the best policy.

Can I change the day rent is due (or late fees begin)?

We manage 1,000's of properties across the country. To ensure we are providing the best and most professional service we cannot change or alter any rent/late fee schedules.

Why did I receive an eviction notice in the mail, I was only one day late?

We take rent collections very seriously. All of our notices are mailed if rent is not received by the due date. If for any reason you have questions or feel your rent was paid, please contact your Account Manager.

Reporting Maintenance

How do report maintenance issues?

Should you ever experience any maintenance issues with your property please let us know. We provide our tenants multiple ways to contact us about maintenance. You can call us 24/7 including holidays @ 855-744-4268 or you can

LOG INTO YOUR PORTAL

and submit a request directly online. If you are experiencing a life threatening emergency always call 911 first.

What is considered a maintenance emergency?

While all maintenance issues are important to us. Any maintenance that is causing damage the property is considered an emergency. We will make sure we dispatch someone immediately to address the maintenance issue.

Can I be present for the vendor is repairing my property?

Yes, in fact we recommend that you be part of the coordination to get the vendor access to the property. Don't worry, if you are not able to be present, we can meet the vendor at the property. Please keep in mind that if the maintenance is causing damage to the property, we will provide access to the contractor to ensure we quickly repair the problem to prevent further damage.

Lease Contract & Renewals

My lease is expiring, I want to stay what happens?

We are very proactive with contacting you about renewing your lease. We typically start our lease renewal process 90 days prior to lease expiration. Simply respond to our communication on your intentions, and we will provide with a new lease renewal for your signature.

Will my rent increase?

We value all tenants and look forward to our tenants staying in our properties for many years. You can expect small annual rental increases during your occupancy. We must ensure the rent is covering the landlords always increasing operating costs such as insurance, taxes and maintenance costs.

Can I renew without an increase?

If you feel the rent renewal rate is going to force you to vacate the property, please contact your account manager. We will work directly with you and the property owner to see what can be done. Your account manager will work hard to get a rate that acceptable by all parties.

How do I add/remove a tenant from the lease?

In order to change the existing tenants on the lease, all tenants that will be living at the property (existing and new) will need to re-apply for the home and those applications will be presented to the owner for approval. Please contact your Account Manager for more details.

I want to get a pet, am I permitted?

This depends, some properties no pets are permitted, others might be restricted by breed. It is best to contact your account manager who can quickly review the pet policy for your rental. If approval is given for a pet, you will be required to pay a pet deposit/non-refundable fee and sign a pet agreement.

Move Out

When should I submit a notice to vacate?

Our lease typically require you provide us in writing a 60-day notice to vacant. This can be achieved several different ways. You can email your account manager, snail mail a notice or simply log in and give notice through your portal.

How do I return the keys?

Prior to move out we will place a lockbox on the property. You will receive a code for this lock box. Simply place the key in the lock box and leave other keys, garage door remotes, pool passes/keys and any other access items in a drawer in the kitchen. Please remember if you could be charged for any missing access items.

How do I return a property access item?

We have been there, you leave the property and remember the garage remote is still on your sun visor. Not to worry simply call your account manager and they will provide you with an address to mail the item.

Can I be present for the move-out inspection?

Our property inspections are completed by our property managers and on their schedule. We only conduct inspections by ourselves.

When will I know if I am getting my Security Deposit back?

At HomeRiver Group Fort Myers/Cape Coral we follow all state regulations when returning deposits. This varies by state and can be anywhere between 10 and 30 days from the day you vacated the property. Please remember that security deposits are made out to all parties that are listed on the lease.

I do not agree with the charges taken from my Security Deposit what should I do?

We do our best to limit charges for both you and the landlord. However, it does not always work that way. If you feel there has been a mistake on what you were charged, please notify in writing your property manager and account manager and we will be happy to review these charges with you.

Communication

Can I speak directly with the owner?

The property owner has contracted with HomeRiver Group Fort Myers/Cape Coral to manage their property. All communication will need to be directed through our office. Property owners who use our services do not want the burden of dealing with the day to day items of property management. All critical communication is shared with the property owner including maintenance requests.

I can't reach my PM?

If you are having problems reaching our property managers, we would like to know. We provide you with two points of contact, your account manager and property manager. In addition, we provide several avenues to contact us. You can call our toll-free number, email or send us a message on the portal. Service is very important to us, if you cannot get a hold of us please call us directly and request to speak to a manager.
Have questions about renting from HomeRiver Group Fort Myers/Cape Coral?
Please complete the form below and one of our representatives will be in contact with you soon.
Looking for a Rental?
Find properties for rent in your area & easily apply online.
SEARCH RENTALS